Capabilities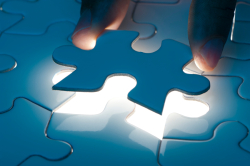 Fourth Factor Engineering, LLC partners have over 30 years of experience in performing specialty and systems engineering analysis. The independent contractors affiliated with our company possess a commensurate amount of experience. We are capable of performing analyses in a wide area of disciplines and technology types ranging from small individual electrical/mechanical components (high voltage batteries, fire suppression systems, mechanical drive trains, etc.) to large highly complex integrated systems (large automated weapon systems, vehicle systems, complex automated ammunition systems, etc.). Our core engineering disciplines are:
| | |
| --- | --- |
| | |
| | |
| | |
| | Ammunition Handling Certified |
| Diagnostics and Prognostics Assessments | |
Additional capabilities are available. If a service is not listed, but is desired please contact us.
View our complete Statement of Capabilities here.
Objectives
Promote an early insertion of engineering principles that addresses a designs' entire life-cycle into the design to prevent "band-aid" fixes down the road
—Develop a proactive approach to Systems Engineering administration
Train and empower the employees to assess a system or product for risk during development

—Provide sound engineering analysis to make educated design decisions
Deliver sound processes and techniques for a successful Systems Engineering program